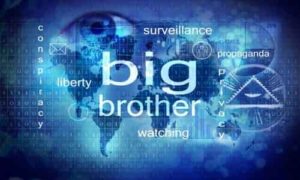 I think it's worthwhile to consider what is going on in the background while the nation and world panic because much of this amounts to a full-on assault on our freedoms and I don't think we want to take our collective eye off the ball. You see, certain forces are quietly seeking more power while everyone runs for cover.
The DOJ has reportedly asked Congress for the power to detain people without trial during emergencies. Documents seen by Politico reveal the potential threat to our constitutional right to appear before a judge once arrested so we can seek release. This is as un-American as it gets. This request from DOJ could threaten our right of habeas corpus, the protection against unlawful arrest and detention.
Also concerning, despite the widely reported abuses of the FISA Court and bipartisan calls for major reforms, US AG Bill Barr wants to keep the FISA Court intact – the same court he's railed against. Certain aspects of the FISA authorities expire in March of 2020 but Barr does not want reform, he just wants them renewed.
There's even a new bill in Congress that would require EVERY online message sent to be scanned by government approved scanning software essentially ending private communication through online encryption which prevents government spying unlawfully on citizens. The bill was introduced by Senators Lindsey Graham (R-South Carolina) and Richard Blumenthal (D-Connecticut). As though the legislation itself is not concerning enough, Senate Majority Leader Mitch McConnell has reportedly blocked any efforts to add amendments that would protect the  privacy of US citizens.
Lastly, while most folks don't realize it, there is a push from big tech to get into medicine. According to a whistleblower, Google has already secretly obtained the medical records of 50 million Americans. What's more, Google has actually gotten into the pharmaceutical and vaccine businesses.
These legislative powers together with big tech create a breadth of reach, influence, surveillance, and potential for authoritarianism that should not exist in a free society. When one adds in the risks of electronic medical records, the REAL ID, ID2020 (in part a plan to chip everyone with medical/vaccine records) and more, it is hard not to see this as a coordinated attempt to extend the power of the state and the elite who control it.